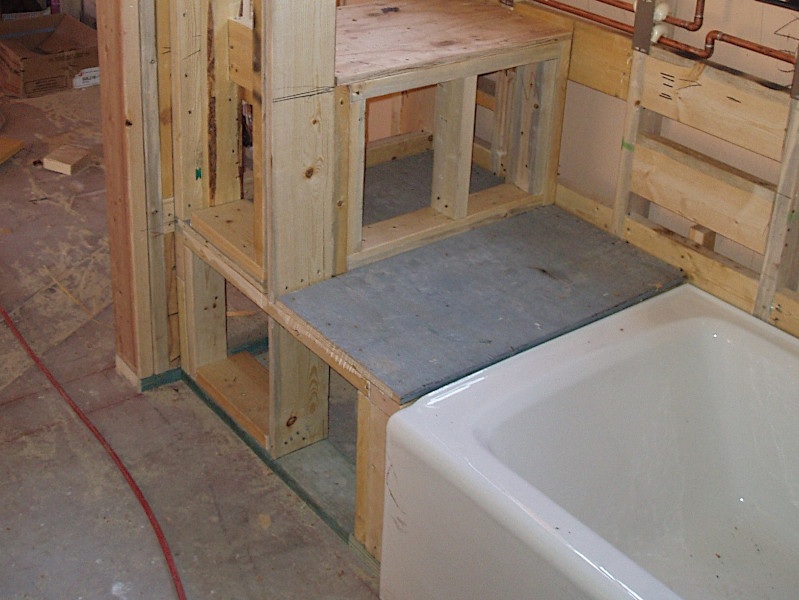 Typical Guidelines for a Wheelchair Accessible Bathtub
Page 169: Tub Width and Height and Seat Width, Depth and Height
P. 170: Grab Bar Locations and Heights
P. 171: Shower Control and Spray Unit Location
Floor Plan Considerations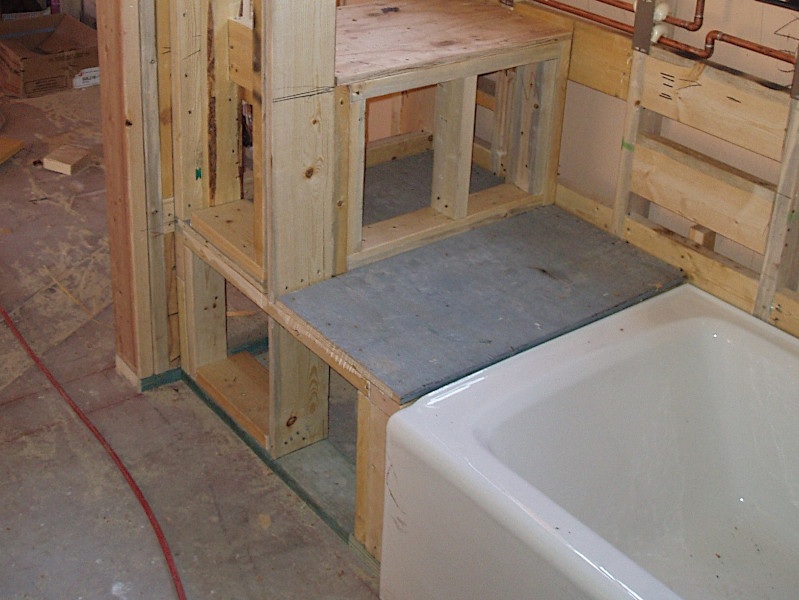 Wooden Backing Is in Place
A Bathtub with Permanent Seat's Clear Floor Space Is:
• 30 inches (762 mm) minimum in width.
• Depth of tub and seat and 12 inches (305 mm) beyond the seat wall.
That combination is an important planning consideration. The location of nearby fixtures is also important because wheelchair access inside a bathroom is the ability to roll through the door, use any fixture in any order, turn around and leave.