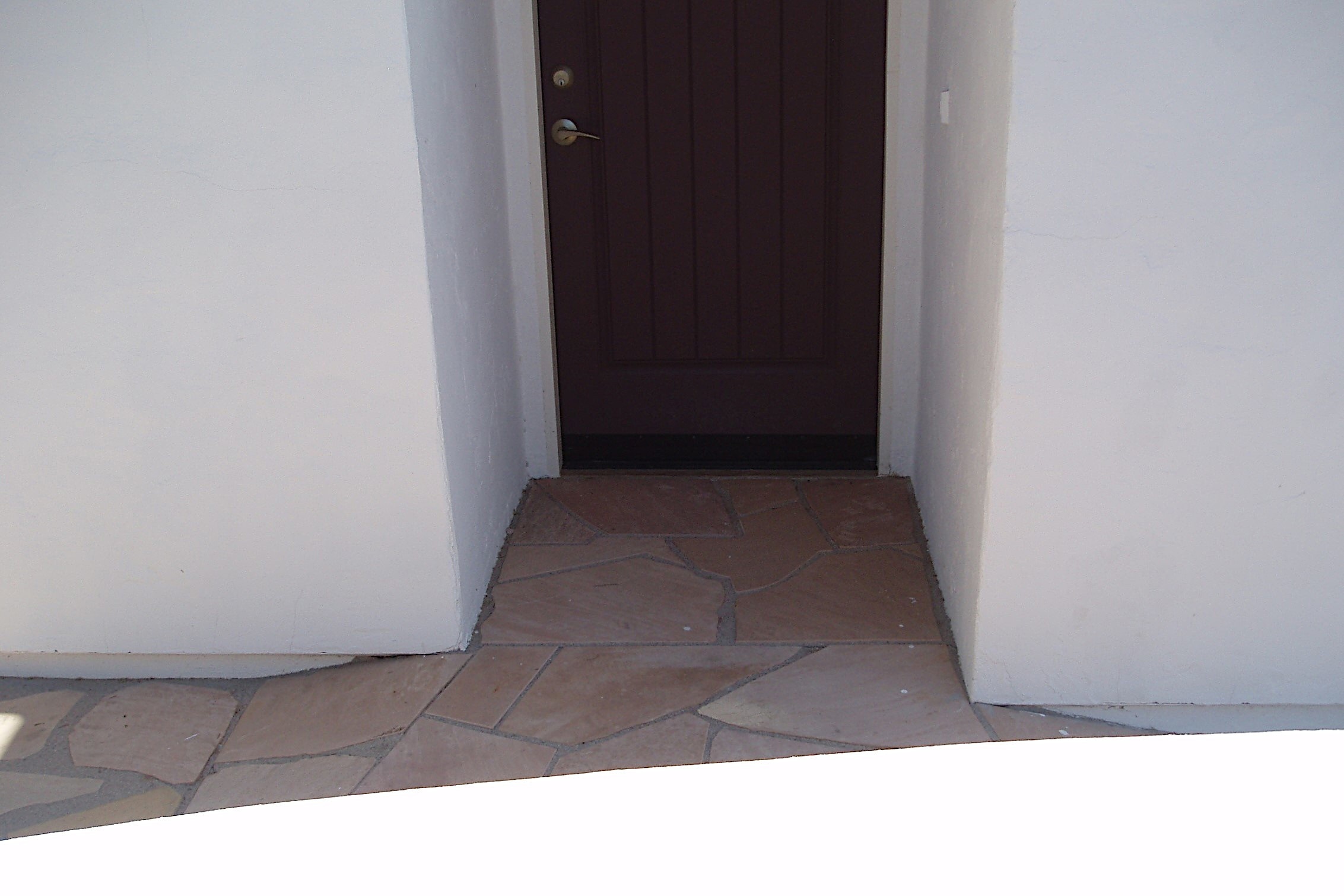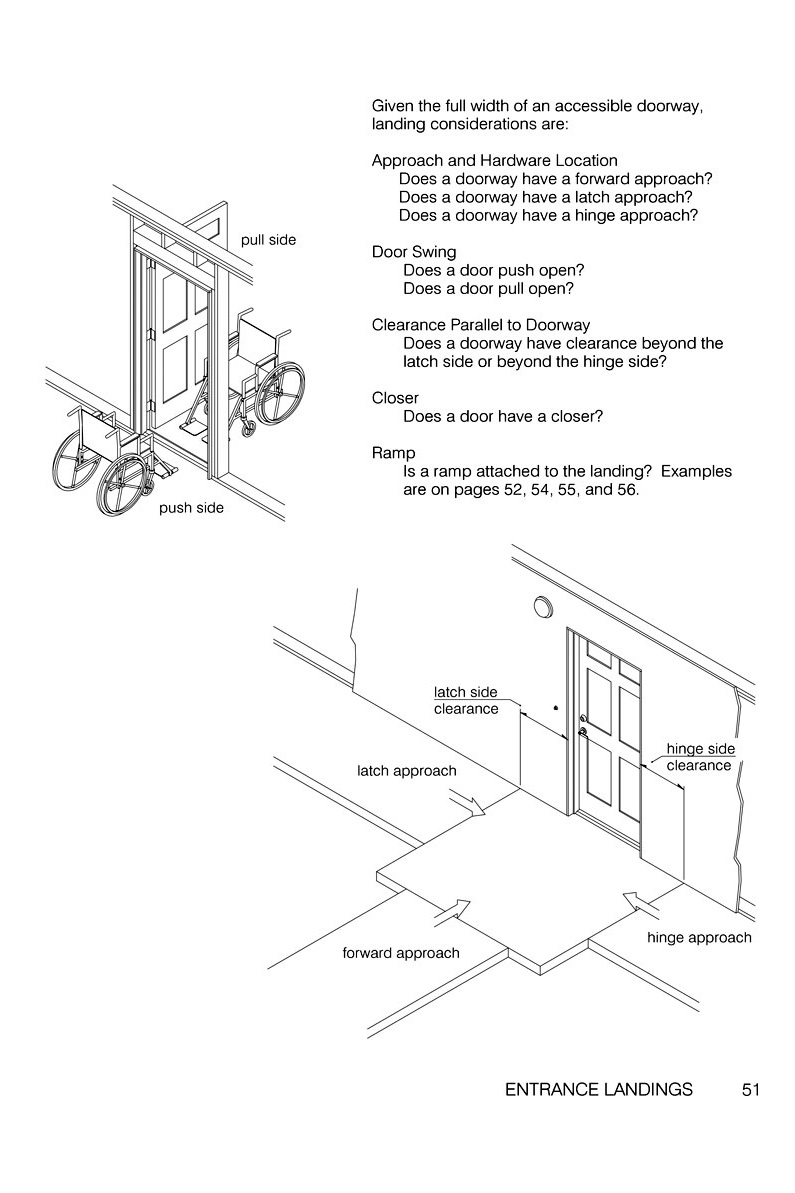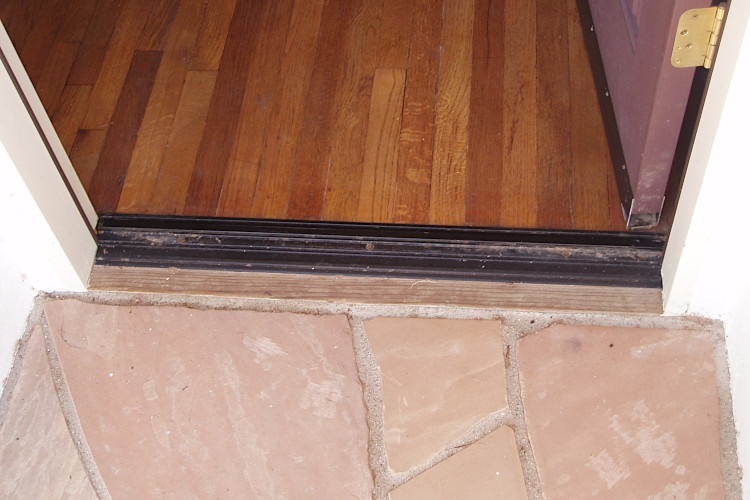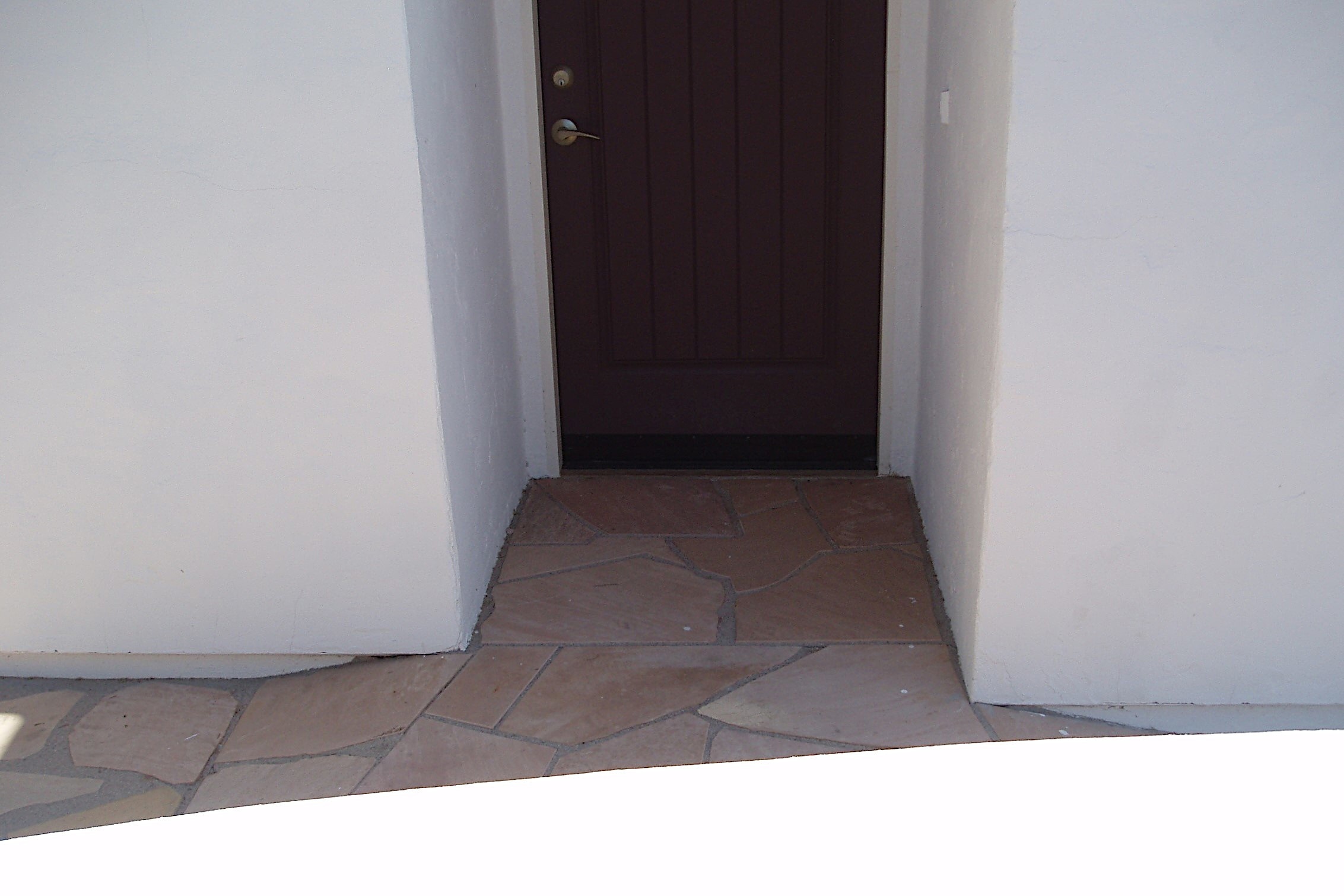 Entrance Landing Design Considerations
Wheelchair Access Considerations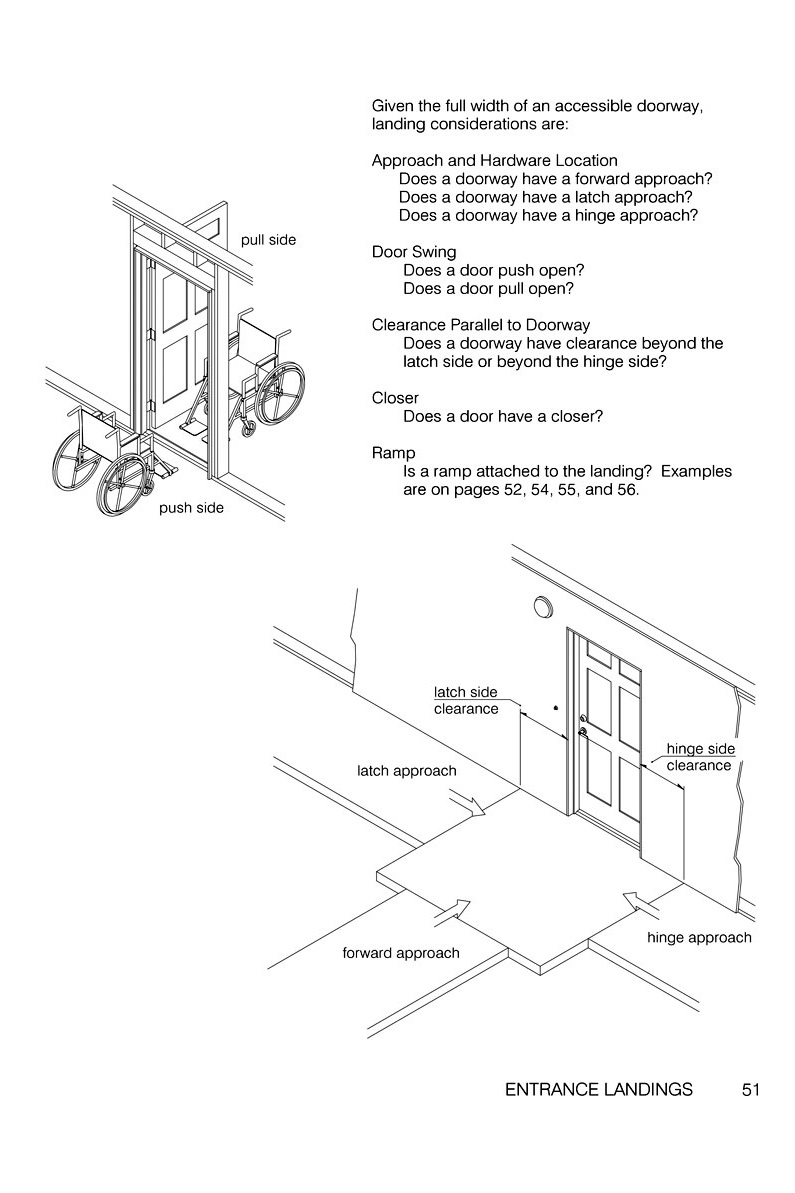 Doorway Approach Considerations
Hinge Approach - Pull Side Landing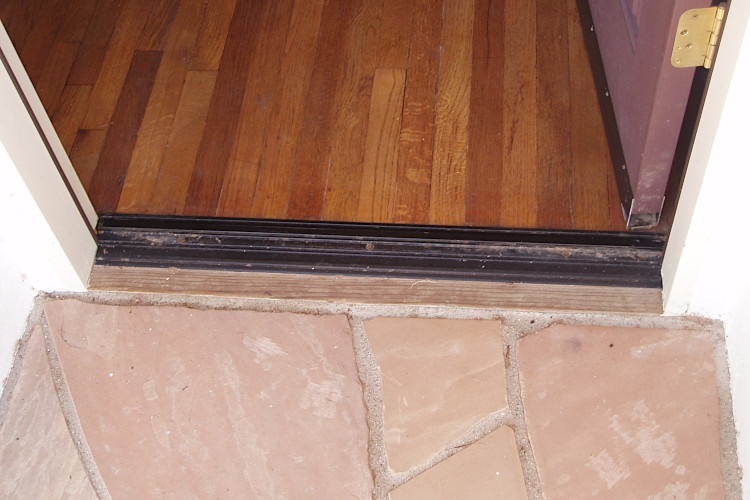 Zero-Step Entry
An accessible hinged door has a floor space on either side that allows a person in a wheelchair to open the door, and then pass through it. It is called a landing. That is a constant. It is a landing's size that is variable.
All landings are firm, stable, slip resistant, and 1:48 is the maximum cross slope and running slope.
Security is a consideration. An exterior door swinging out should have hinges with non-removable (n.r.p.) pins.
A hinge's non-removable pin cannot be pushed out when a door is closed. To remove the pins, a retaining screw must be removed from each hinge when the door is open.