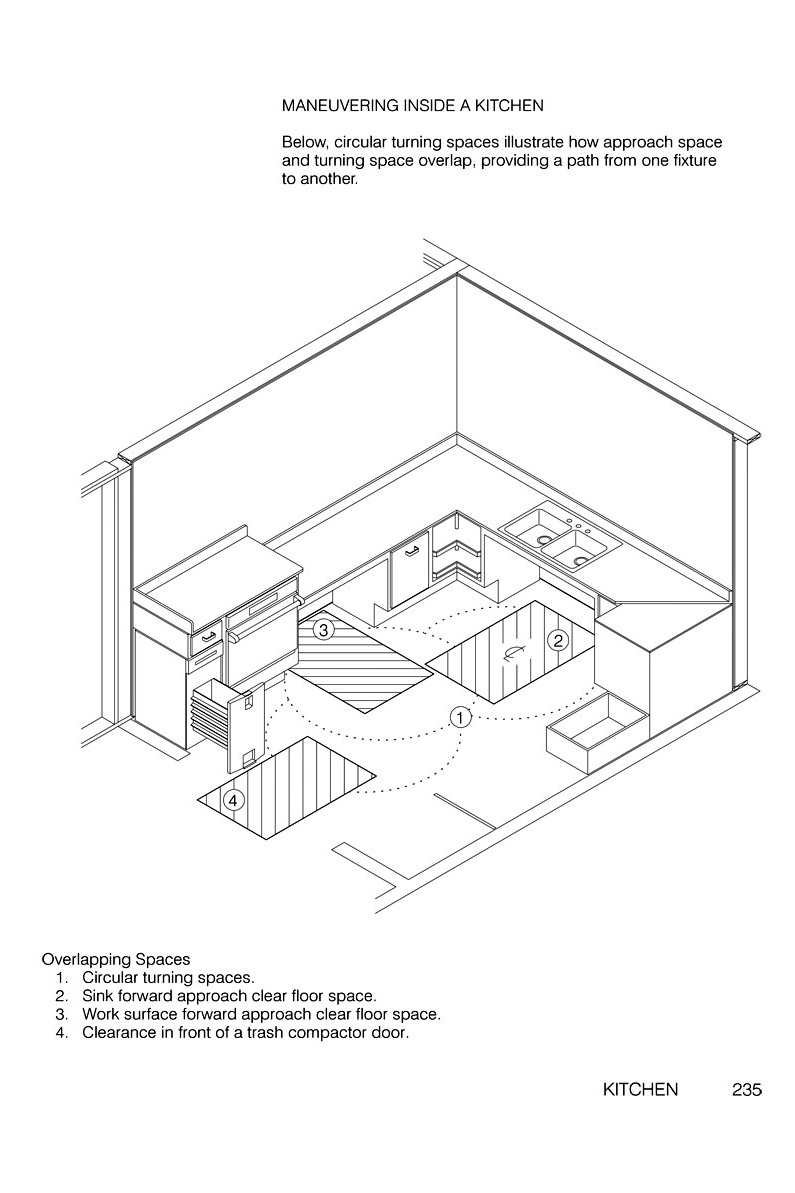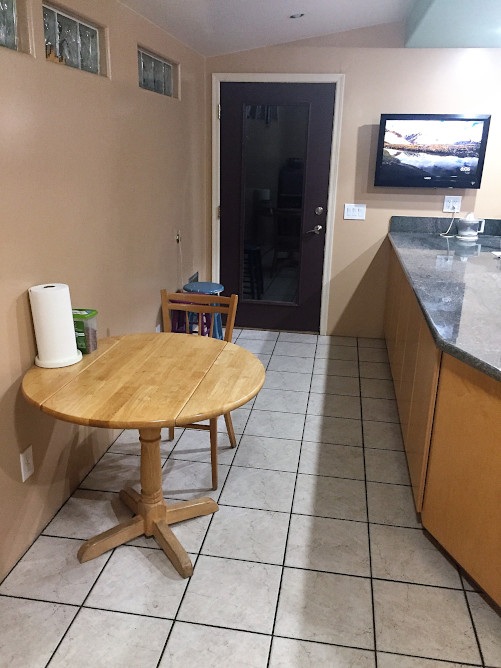 Appliances with a Parallel Approach but no Nine-Inch Toe Kick
Guide to Wheelchair Access Inside Residential Kitchens
Note the Open Area Under the Work Surface
Knee and Toe Space Underneath a Countertop
High and Low Reach Reference Page
One Example of an Adjacent Approach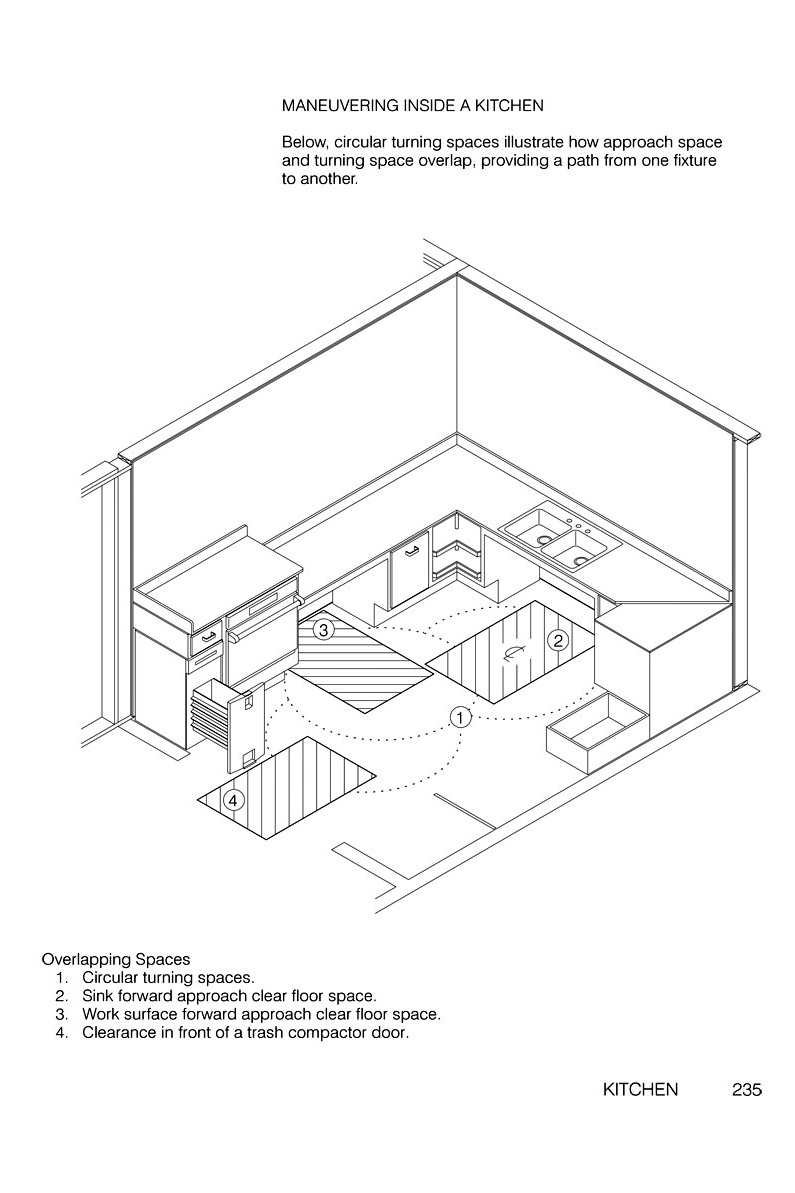 Maneuvering from Appliance to Fixture to Appliance to…
Basic Questions
• Is a fixture ADA compliant?
• Would you like knee and toe space below a sink or countertop?
• Or, is a parallel approach acceptable?
• Where are a fixture's hard edges (stove and dishwasher) when its door is open? When closed?
• How does a turning space lead from one fixture to the remaining fixtures in the kitchen?