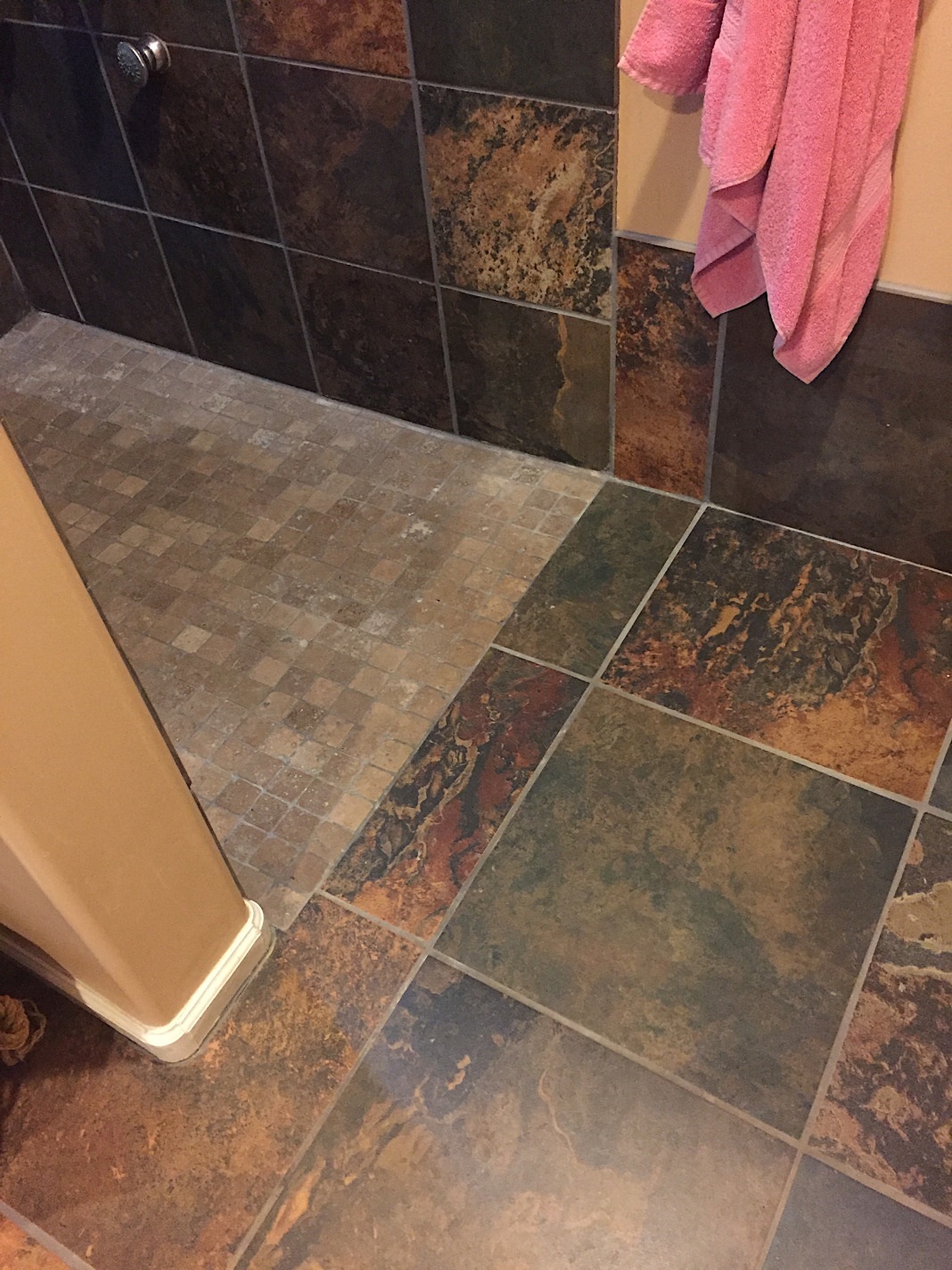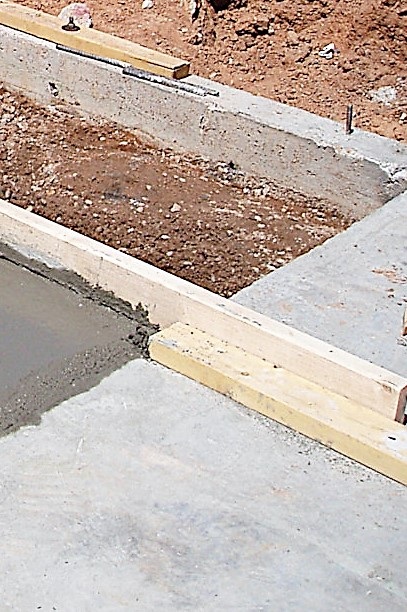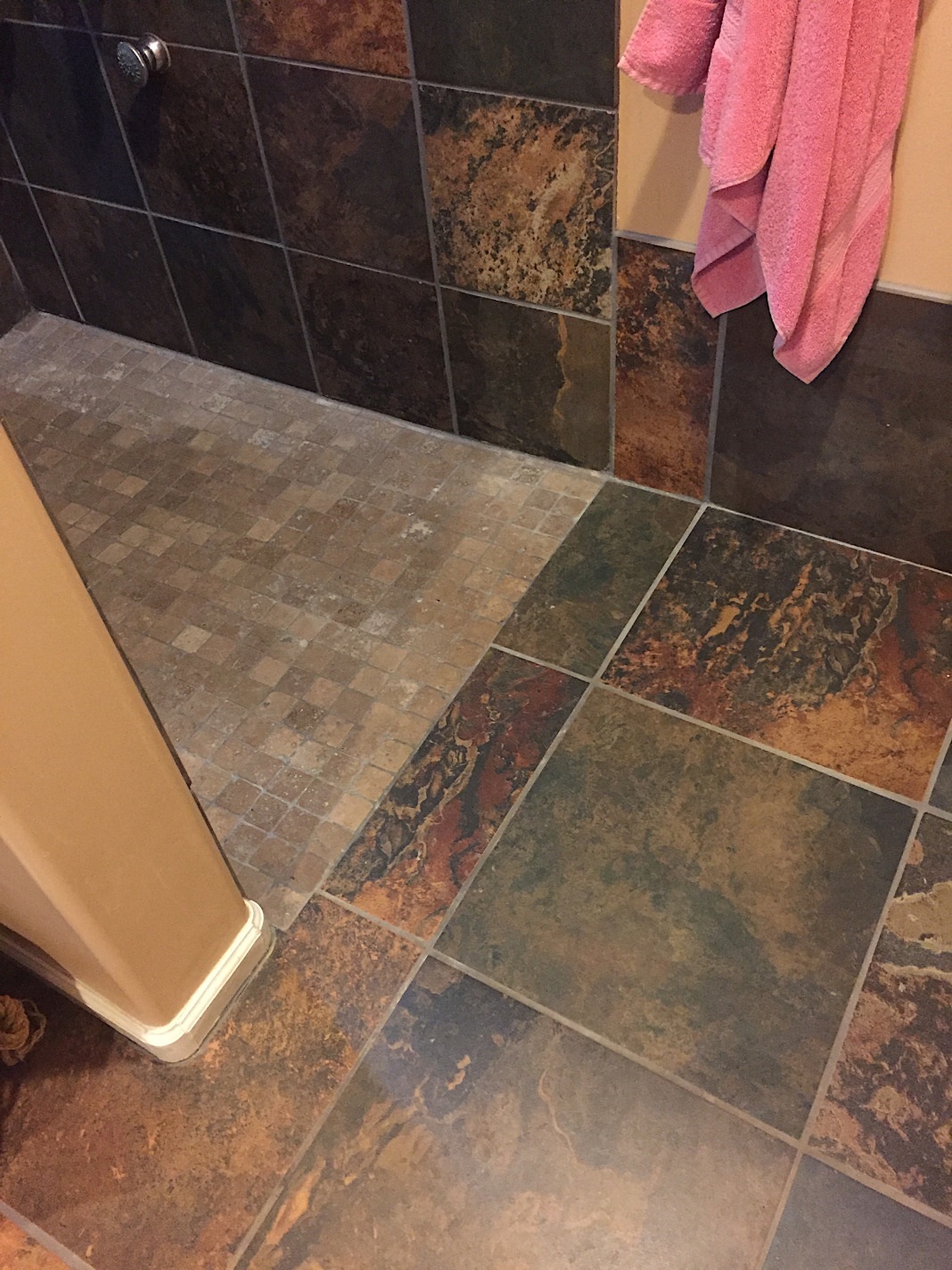 Smooth Transition from Bath to Walk-in
Typical Guidelines and Design Considerations
Roll-in Shower with End Wall Controls
Two Frame Walls, Recessed Floor and a Circular Turning Space
Rough-in Considerations
• Shower's width, depth, and drain location.
• Net thickness of each structural wall and wall covering.
• Backing for grab bars, spray bar, and seat (if applicable).
• The 12 inches beyond the seat wall (if applicable).
• Control valve location.
• Clear floor space.
• Turning area to and away from the shower.
• Recessed and built-up floor details for drainage and a smooth transition to the bathroom.
• All finished flooring heights.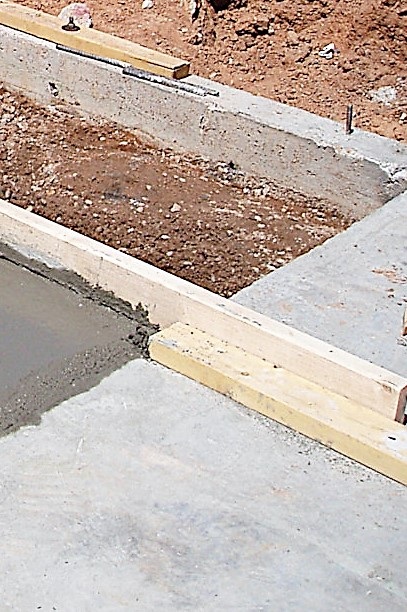 Concrete Will Be Poured into the Void and Gently Slopped Toward the Drain