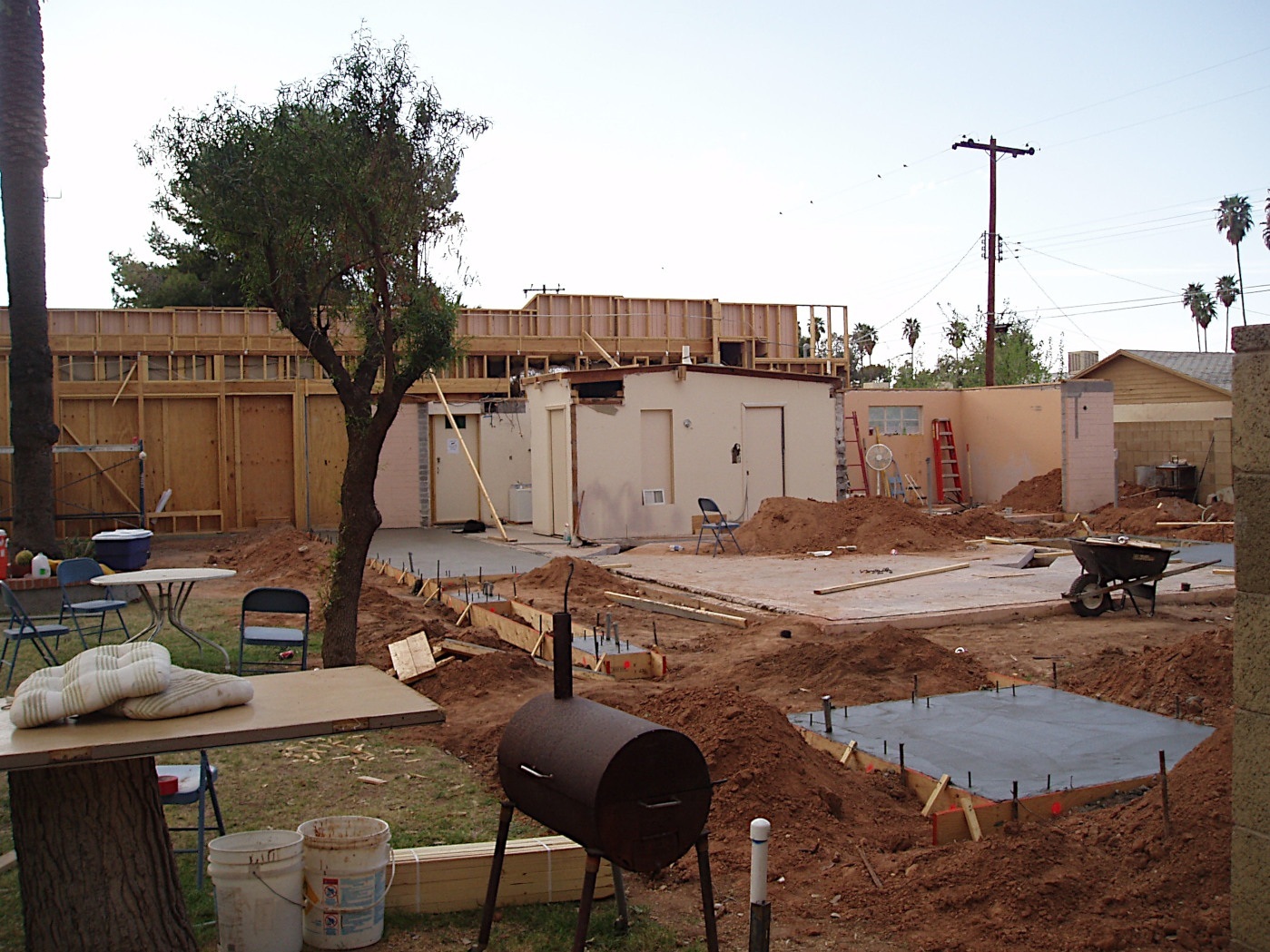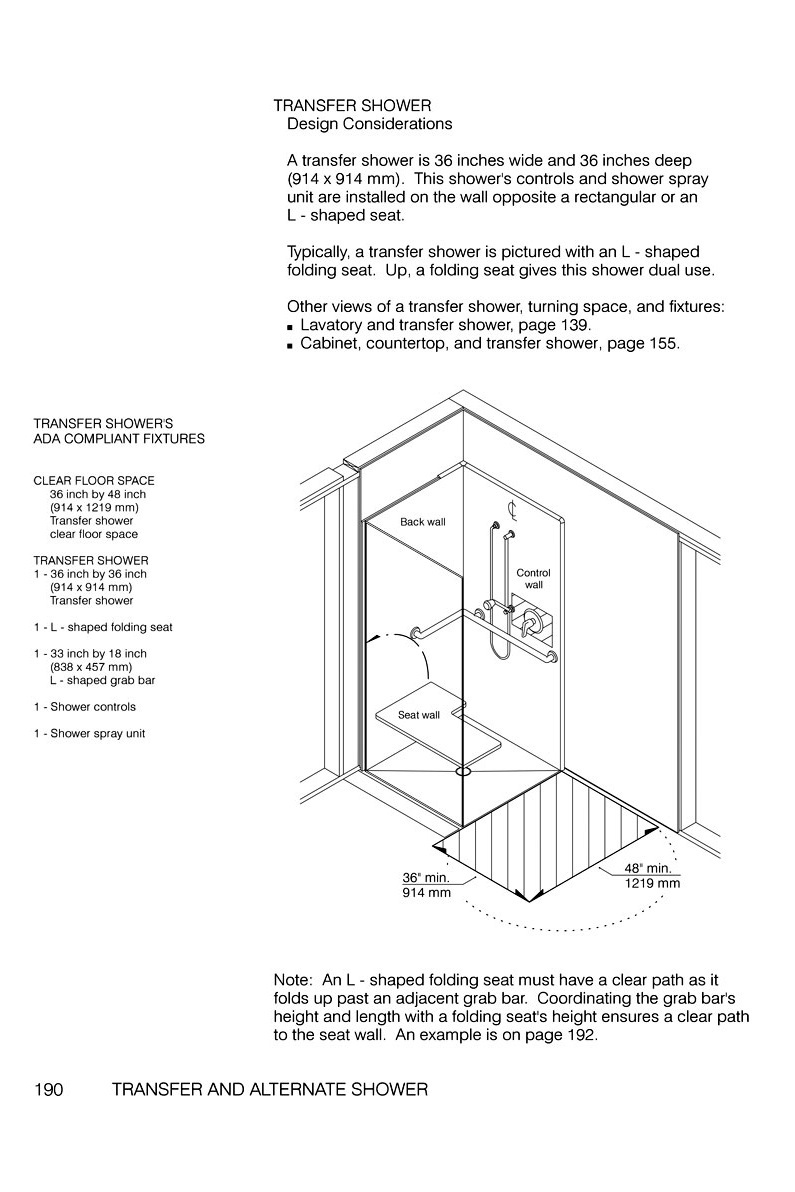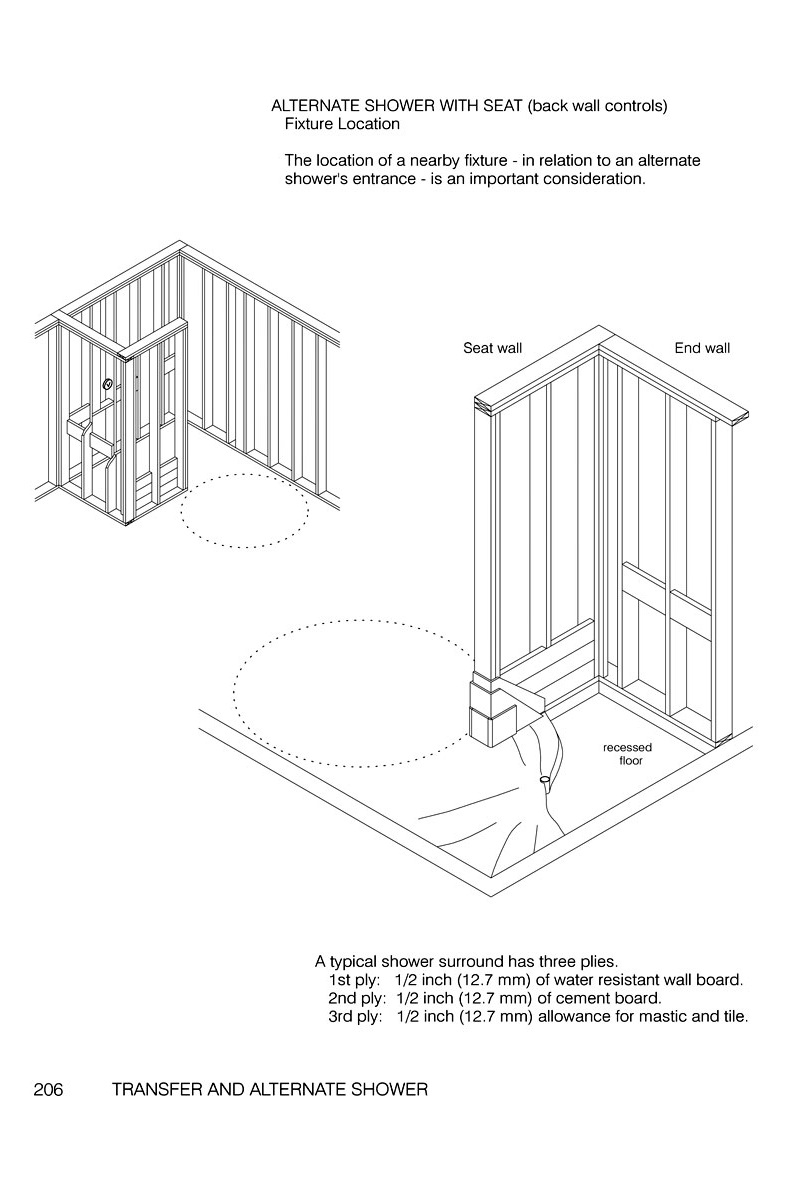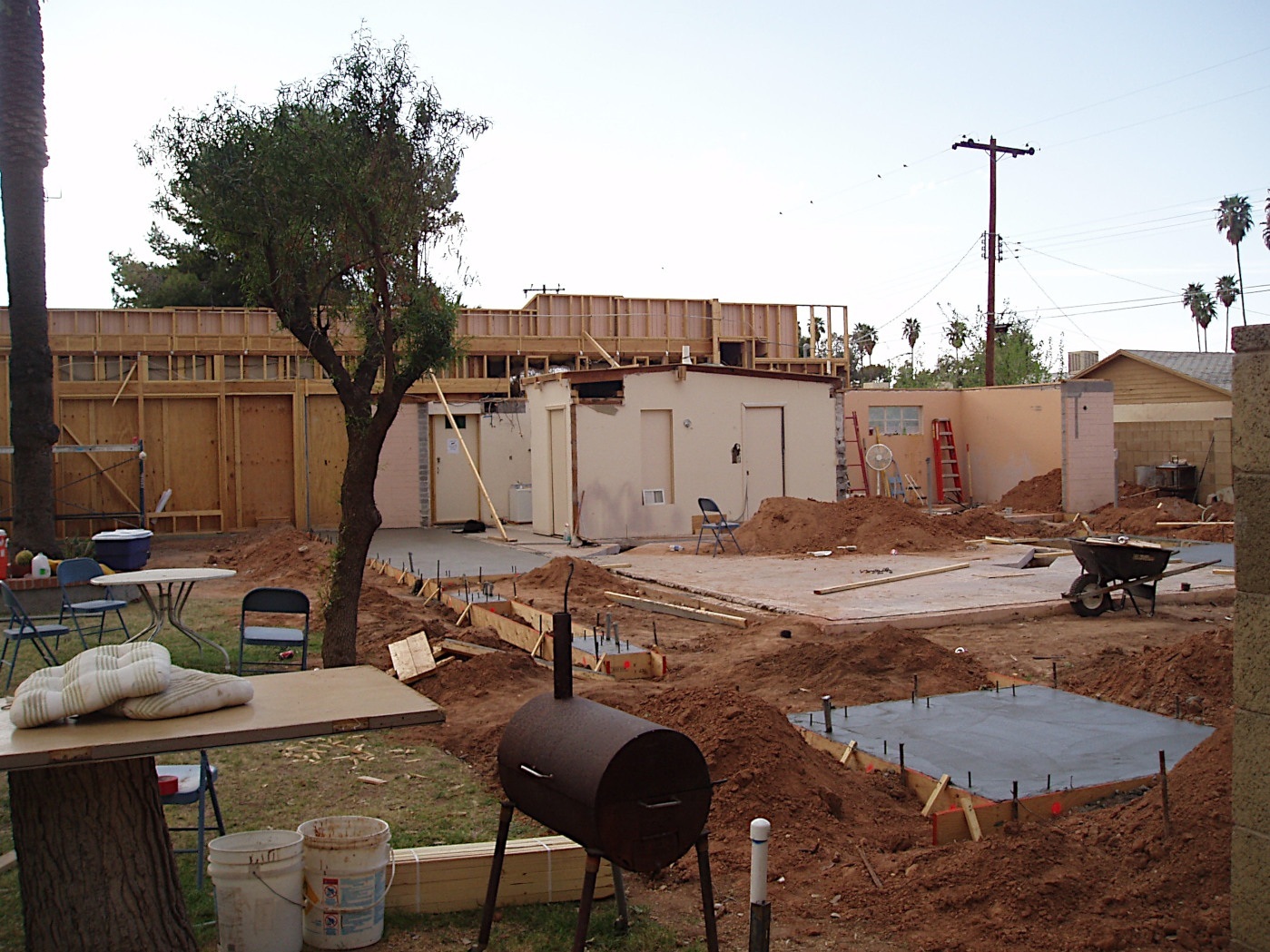 Rebuilding After an Accessible Floor Plan is Complete
Two Showers with Convenient Wheelchair Access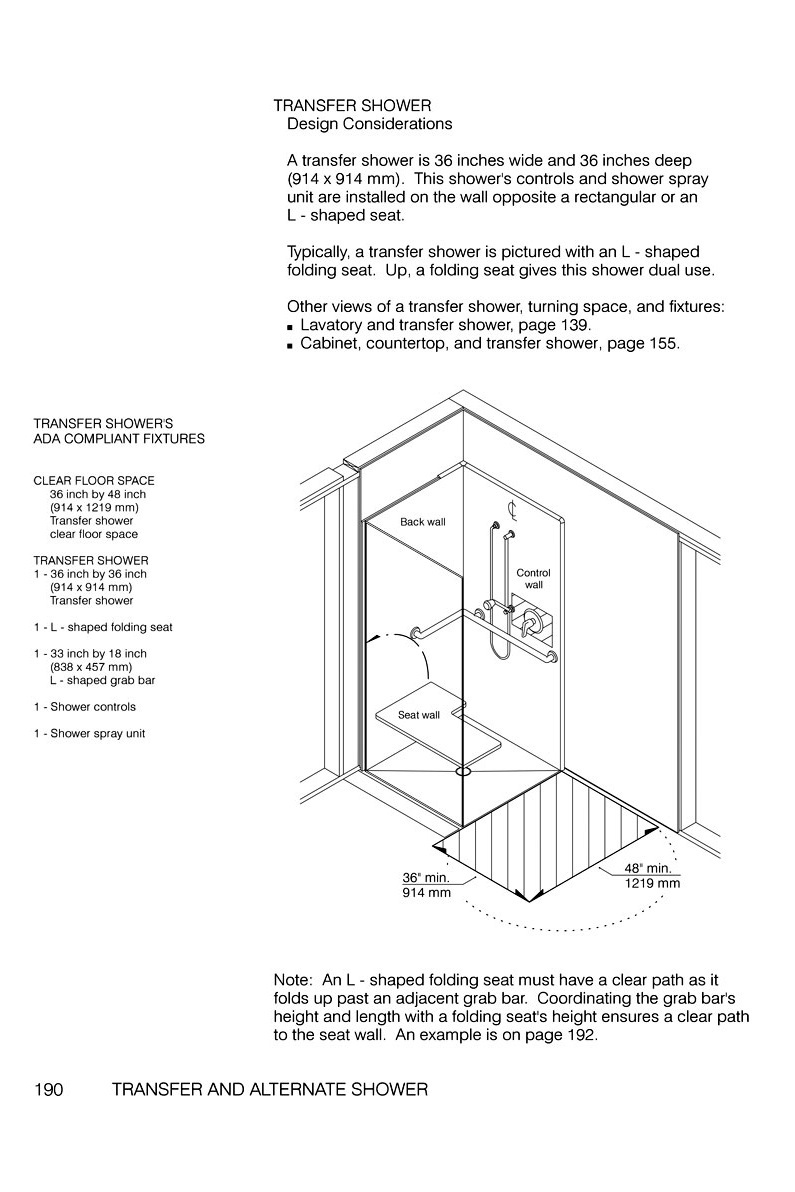 Sitting Inside a Small Shower Deserves Consideration
Easy Roll into This Bathing Fixture
Folding Seats
• L-shape or rectangular?
• What is the seat wall's finished width?
• Is an ADA complaint seat available for that size wall?
• How many working days are between order and delivery?
• What are the heights of the shower's finished floor, the seat, and the adjacent grab bar?
• Does the seat's edge have a clear path as it folds up?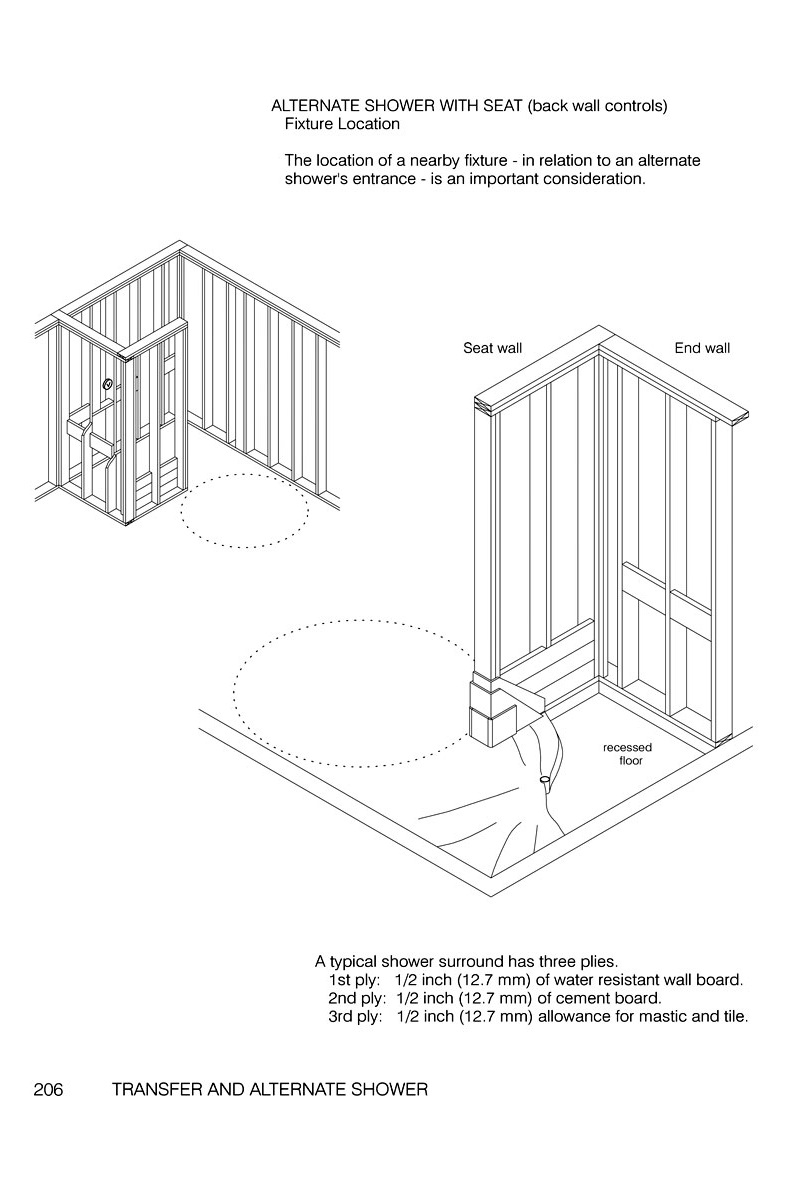 Seat, Grab Bar and Spray Bar Backing—and a Recessed Floor