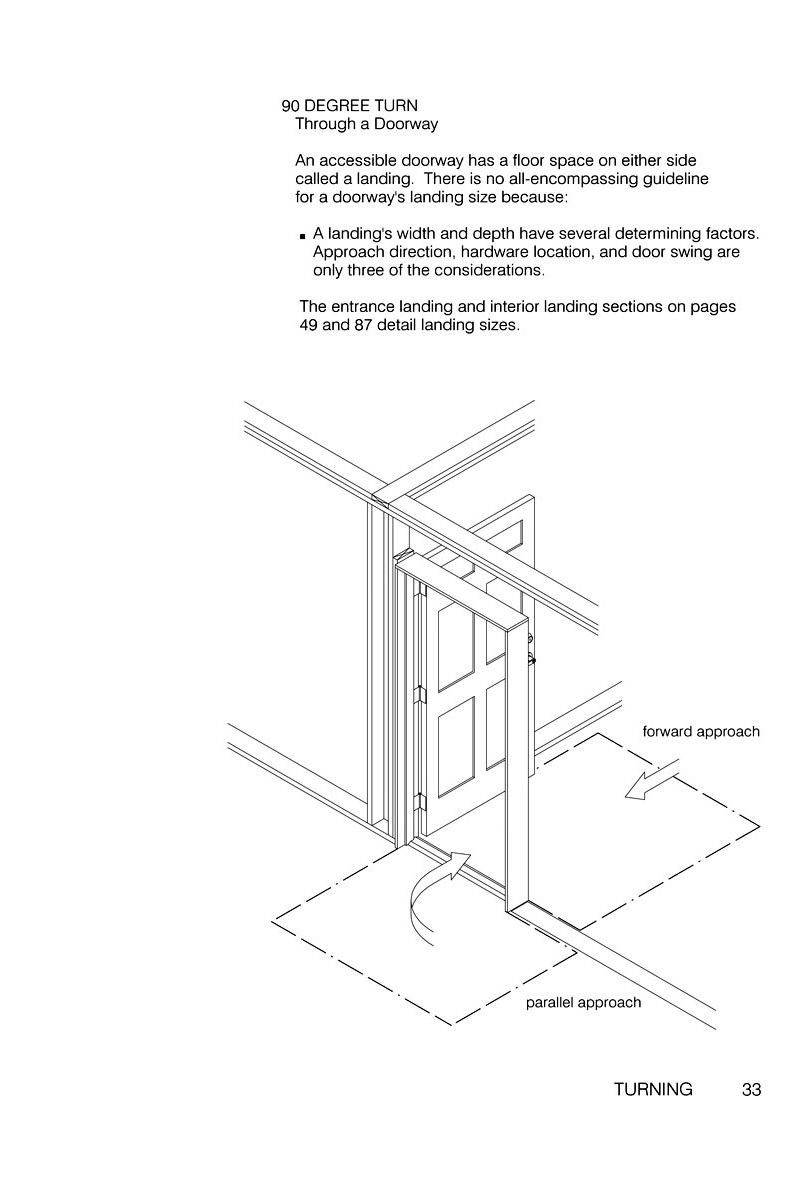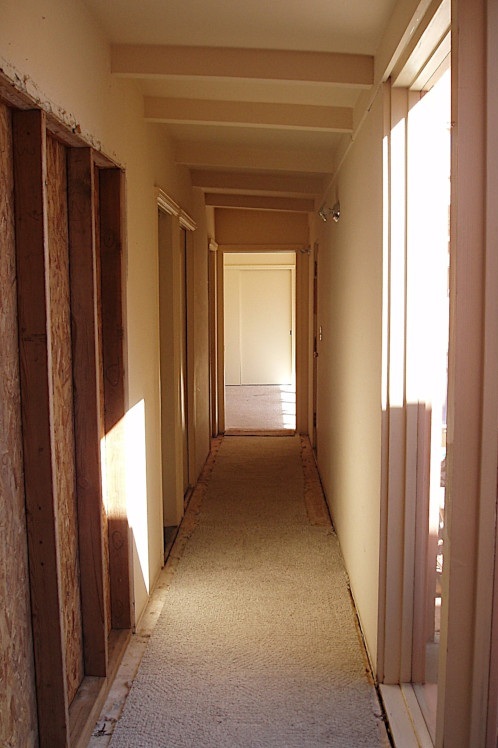 This 35 Inch Wide Hallway Is Not an Accessible Route
Basic Ways to Turn While in a Wheelchair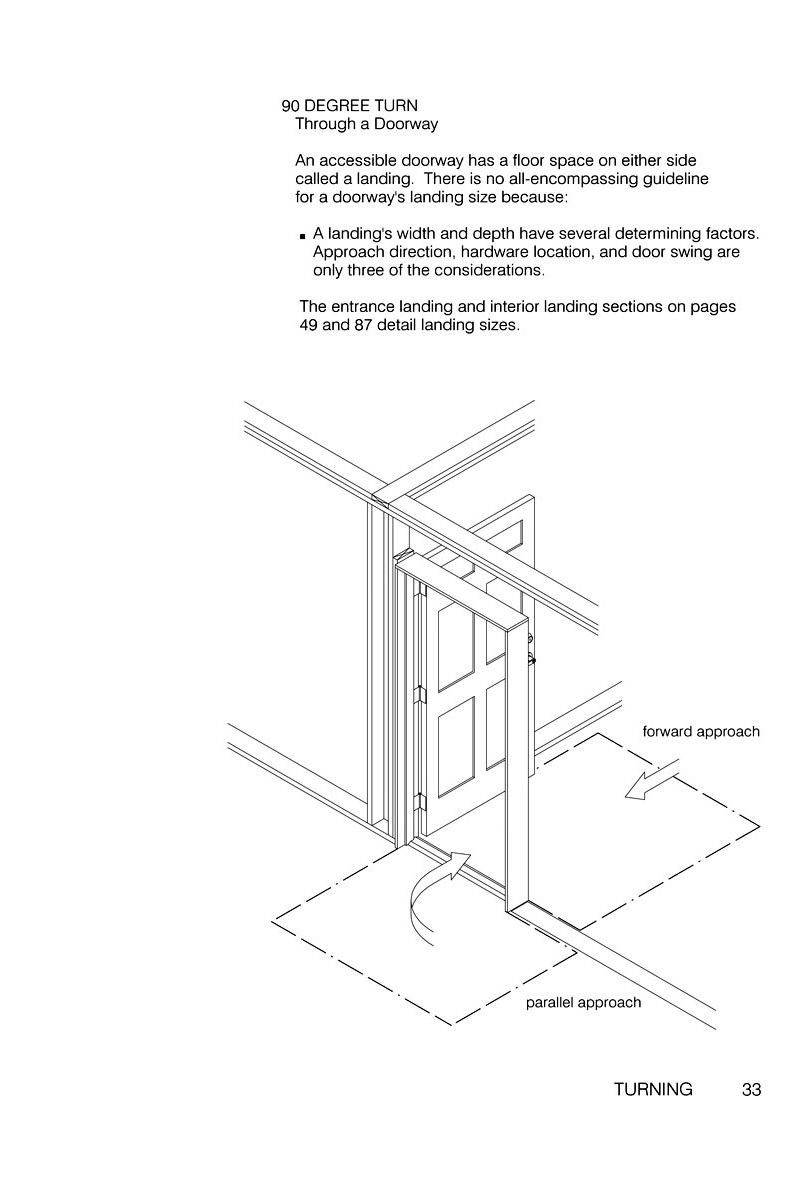 There Is a Landing On Each Side of Every Door
Wheelchair Access North, South, East and West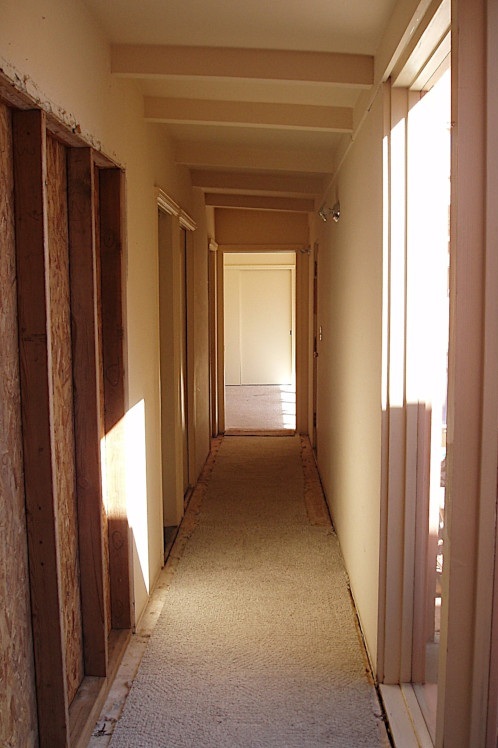 This Hallway's Landings Are Not Wide Enough
Interior and exterior turning spaces are firm, stable, slip resistant, and 1:48 is the maximum cross slope and running slope.
Although maneuvering 180 degrees requires minimum widths and depths, those minimums are guidelines. The general rule is, widen and lengthen wherever you have the room. Using an Elliptical versus a Circular turning space is an example.
The Elliptical turn provides the most room for a 180 degree move. It is 60 by 78 inches (1524 x 1981 mm).
The Circular turn is smaller and requires thought and care. It is 60 inches (1524 mm) in diameter.
The T - shaped turn, 36 inches (914 mm) wide in each direction, is the most restricting.
Also, the landing requirement for each side of every door will many times dictate the minimum width—of a hallway for example.