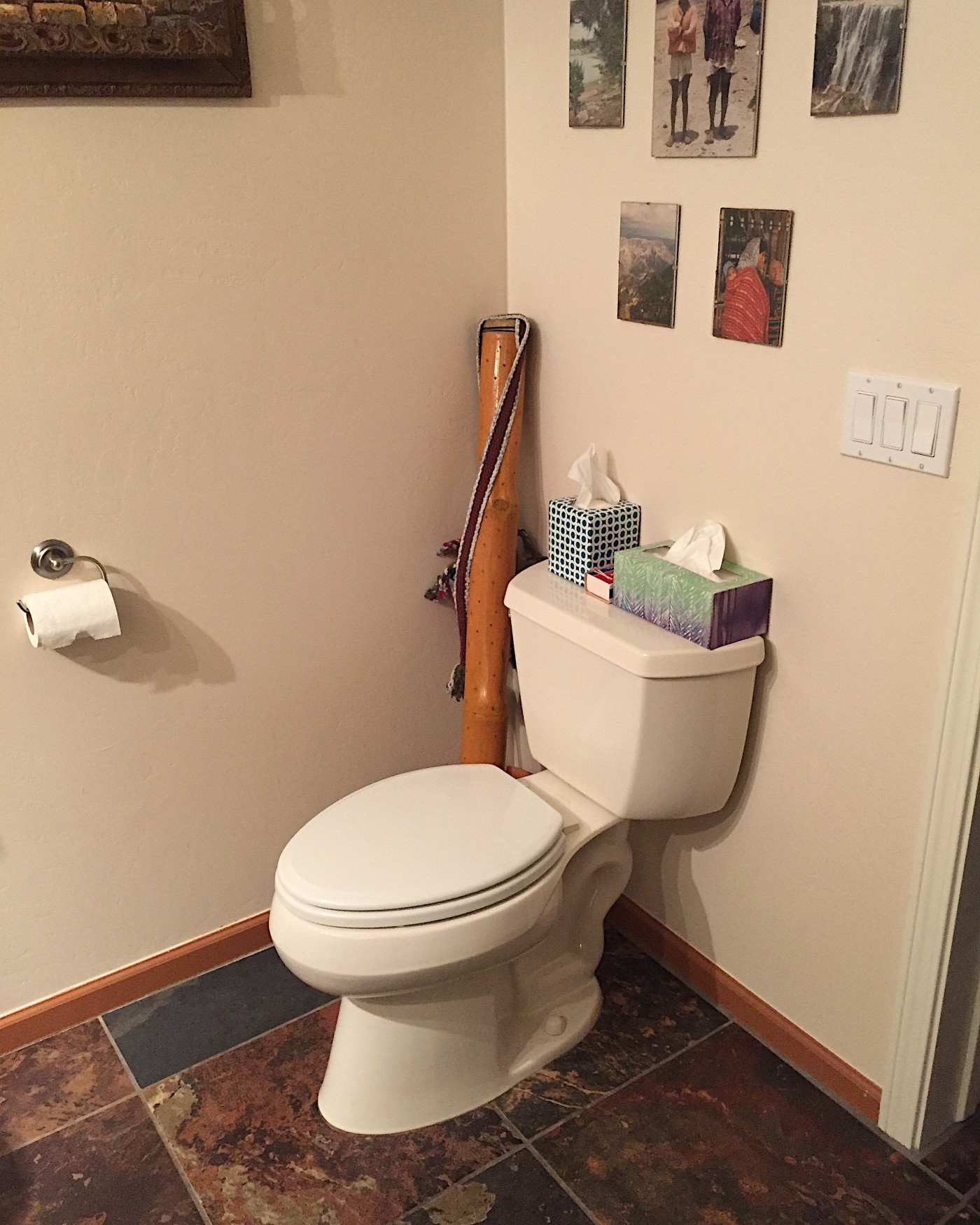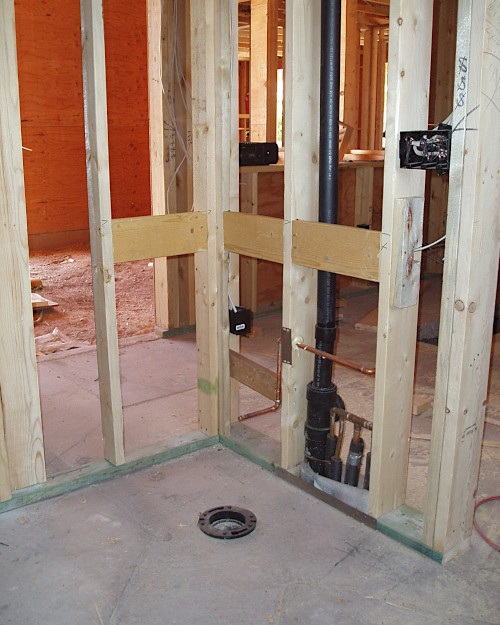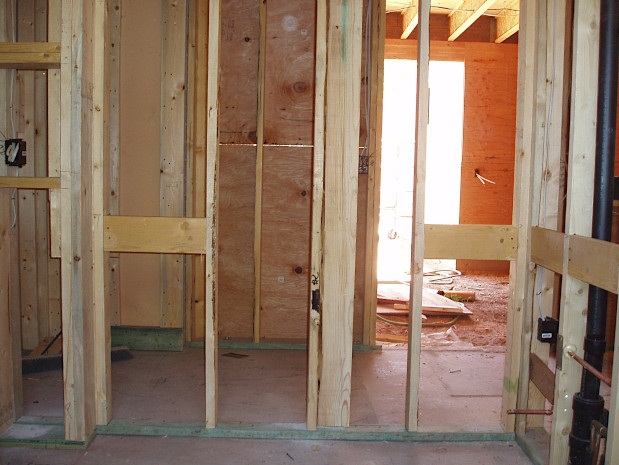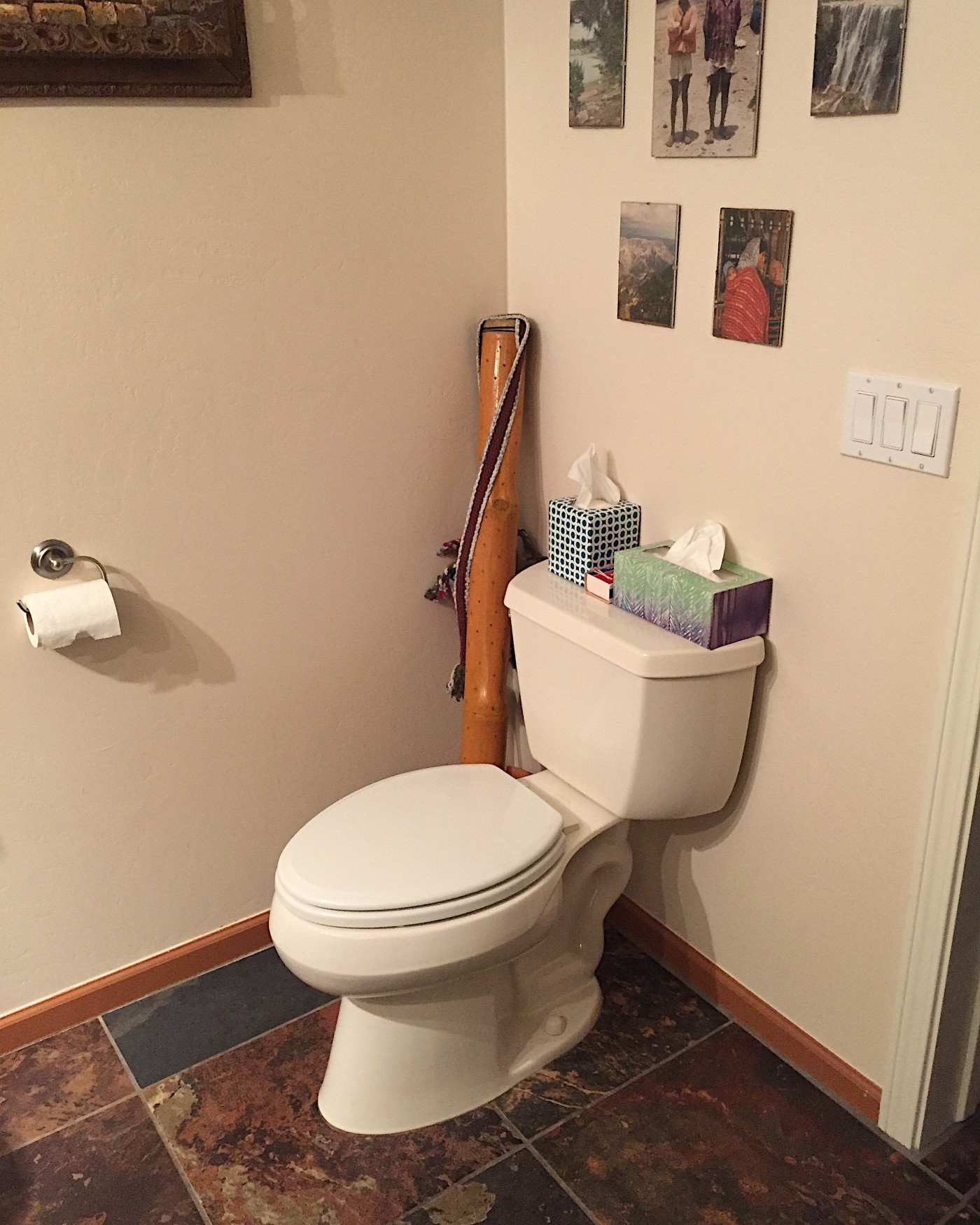 The Right Place is—Adjacent to a Wall
Don't Forget the Toilet Paper Dispenser Backing
A Larger Space Has Its Advantages
Lavatory Next to a Water Closet
A locality may permit a lavatory's edge 18 inches (457 mm) minimum from the centerline of a toilet when it has a clear floor space of:
• 66 inches (1676 mm) minimum from the back wall.
• 60 inches (1524 mm) minimum from the side wall.
Though that configuration may be permitted, a wider area between a fixture and toilet makes for easier maneuvering.
*Note that the picture above has the lavatory edge 42 inches (1066 mm) from the centerline of the WC.
Compact Wheelchair Accessible Bathroom Floor Plan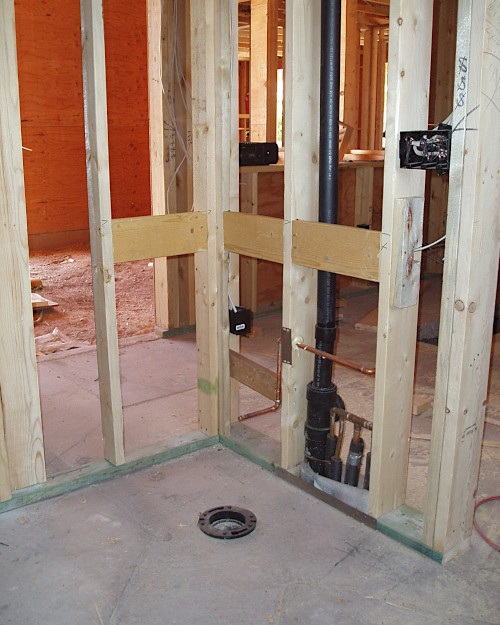 Back Wall's Grab Bar Backing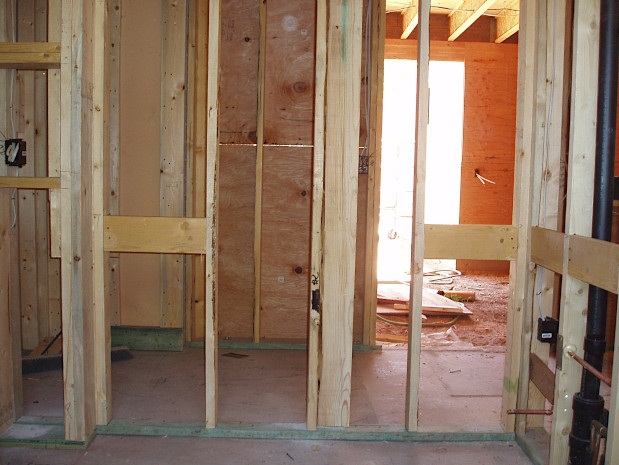 Two by Eight Lumber for a Side Wall's 42 Inch Grab Bar
Almost Ready for Installation